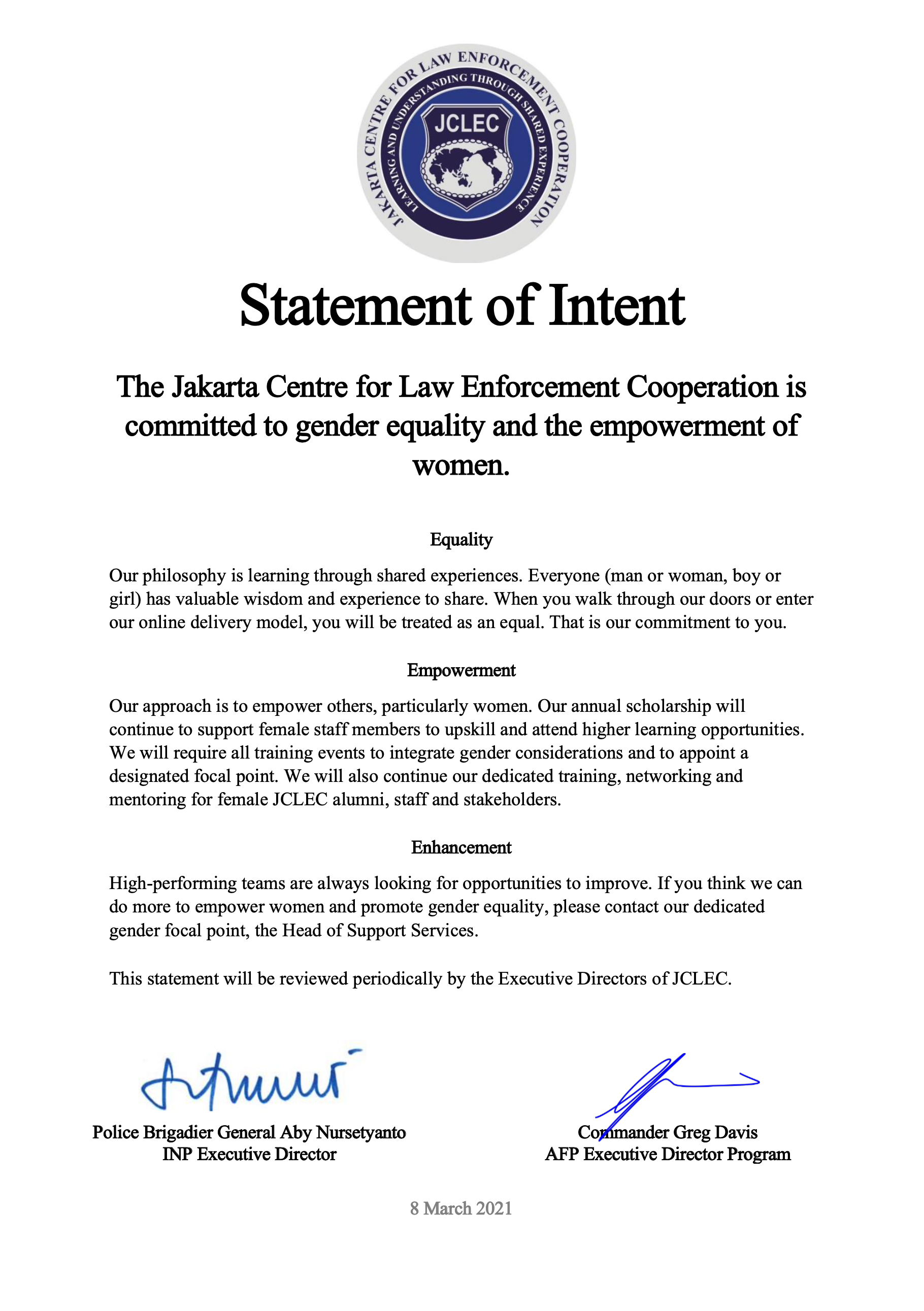 The Jakarta Centre for Law Enforcement Cooperation (JCLEC) is committed to gender equality and the empowerment of women!
Our Statement of Intent encourages stakeholders to consider gender inclusion across a full range of activities such as; policy development, training programs, and networking opportunities.
JCLEC's gender policy also includes leadership development and mentoring programs for women working in public safety related roles.
JCLEC is also committed to being an environmentally responsible organisation with the introduction of a waste management system to encourage recycling, and a reusable container policy to reduce the use of single use plastics.
In 2019 we issued our staff with reusable drink bottles, and we now include reusable bottles in course packs issued to trainers and participants.