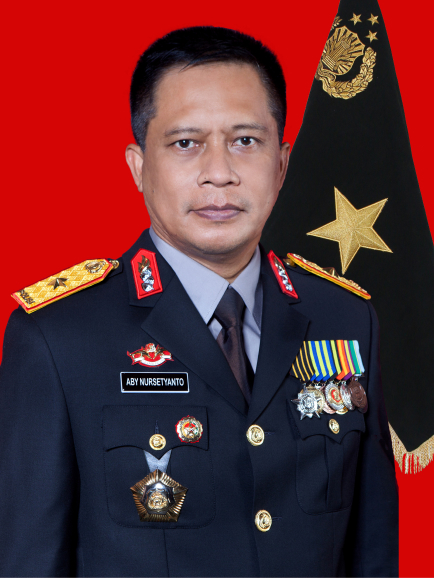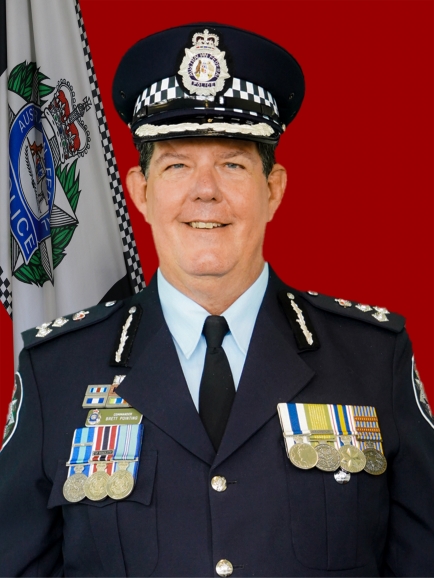 The Jakarta Centre for Law Enforcement Cooperation (JCLEC) is an Indonesian registered 'not-for-profit' foundation (Yayasan) established under notarial deed, with approval granted on March 23rd,  2005 by the Ministry of Laws & Human Rights.
Oversight is provided through a three-tiered governance structure comprising the board of Patrons, the board of Management and the board of Supervisors. JCLEC boards comply with the JCLEC Articles of Association, 2016 Amendments to the Protocols, Gender Statement of Intent (ensuring gender equality) and Indonesian law.
Consistent with international best practice in medium-sized not-for-profit organisations, the Executive Directors perform the role of Executive Managers of JCLEC day-to-day operations in addition to serving on the board of Management. The Executive Directors manage within the authority delegated to them by the board of Patrons and in compliance with applicable laws and regulations.
The Executive Directors are:
Police Brigadier General Aby Nursetyanto – INP Executive Director
Commander Brett Pointing – AFP Executive Director Programs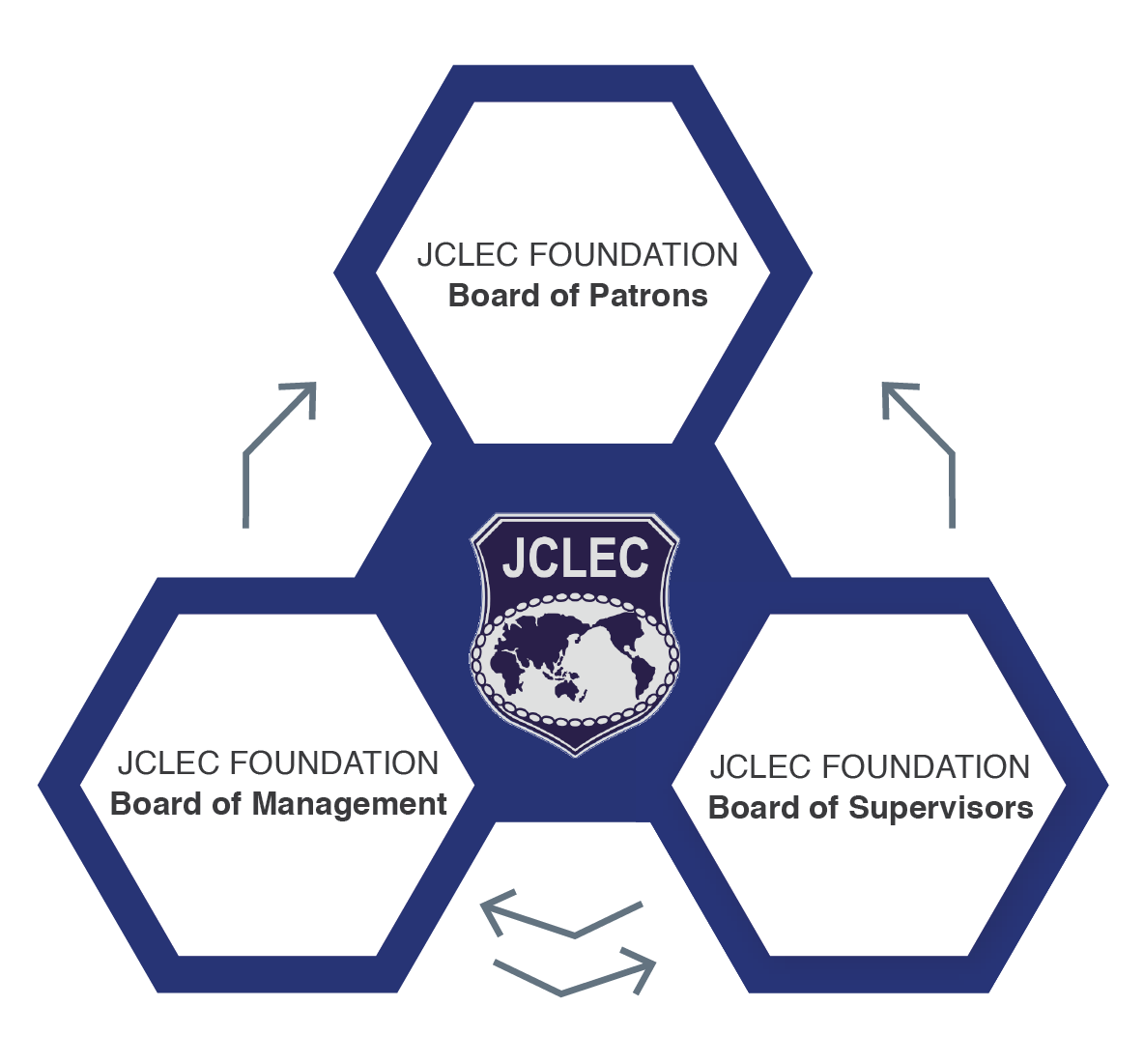 The Board of Management consists of senior officers from the INP and the AFP.
Police Brigadier General Aby Nursetyanto – Chairman
Commander Brett Pointing – General Secretary
Commander Allison Buck – Treasurer
Police Brigadier General Desmawan Putra – Member
The Board of Management is responsible for operational direction and oversight of the Foundation under the delegated authority and supervision of the Board of Patrons.
The Board of Management formulates policies and develops guidelines to ensure the health, safety, and security of staff, participants and visitors, adherence to the Foundation's governance, and compliance with the Articles of Association.
The Board meet quarterly with the Board of Supervisors, and jointly assess overall performance, capacity, strategic direction, stakeholder satisfaction and objectives.